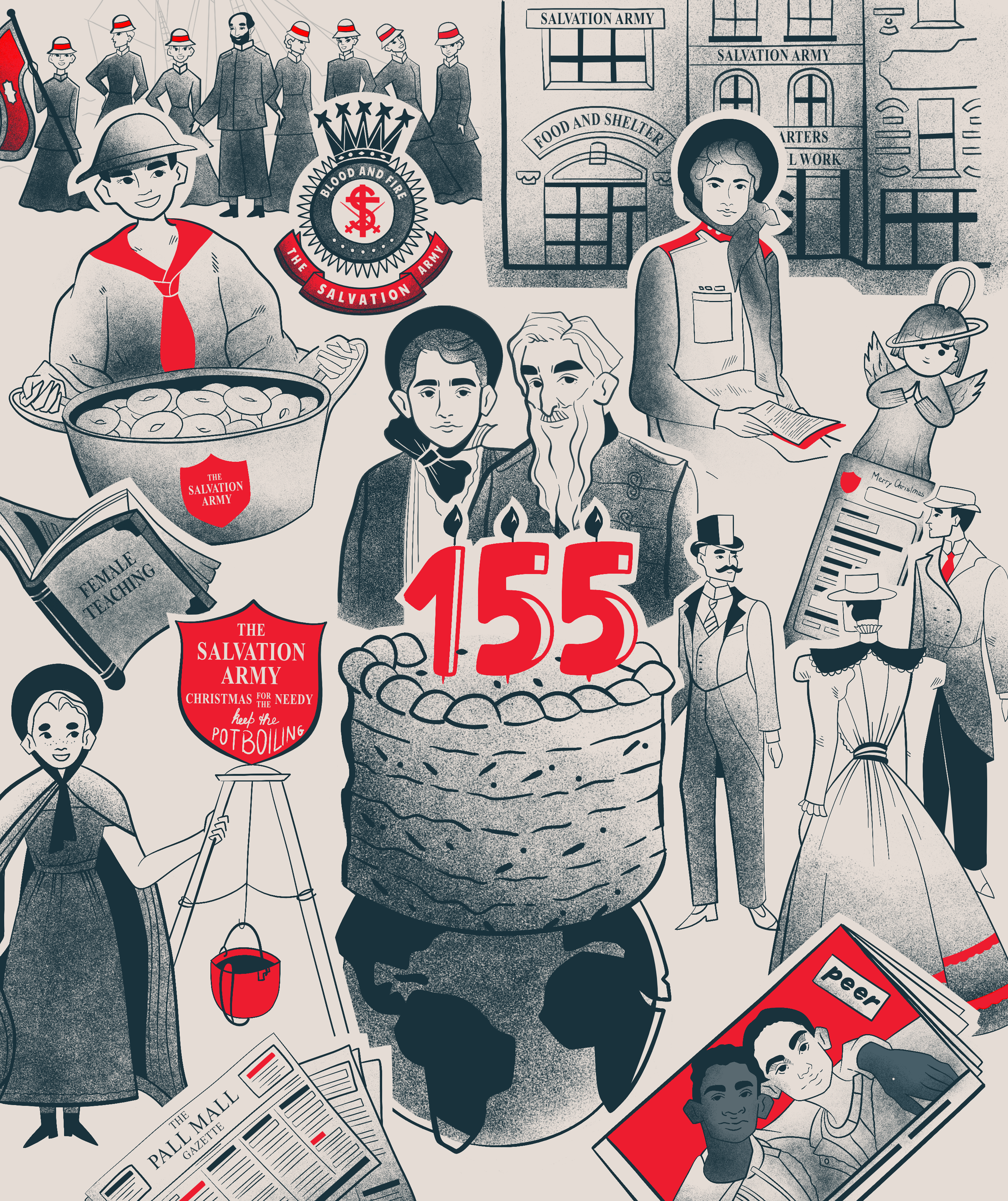 Historical illustrations for the Peer, a magazine for teens published by The Salvation Army.
The magazine was redesigned (and renamed) by Metaleap Creative last year. It used to be called The Young Salvationist and has been around for 100+ years. My task was to create a series of illustrations for a h

istorical article on The Salvation Army, specifically the timeline section. The whole article spans over ten pages. I've done a collage for the opening spread and then 13 small illustrations for a timeline.
Tools: Adobe Illustrator, Affinity Designer, Procreate.